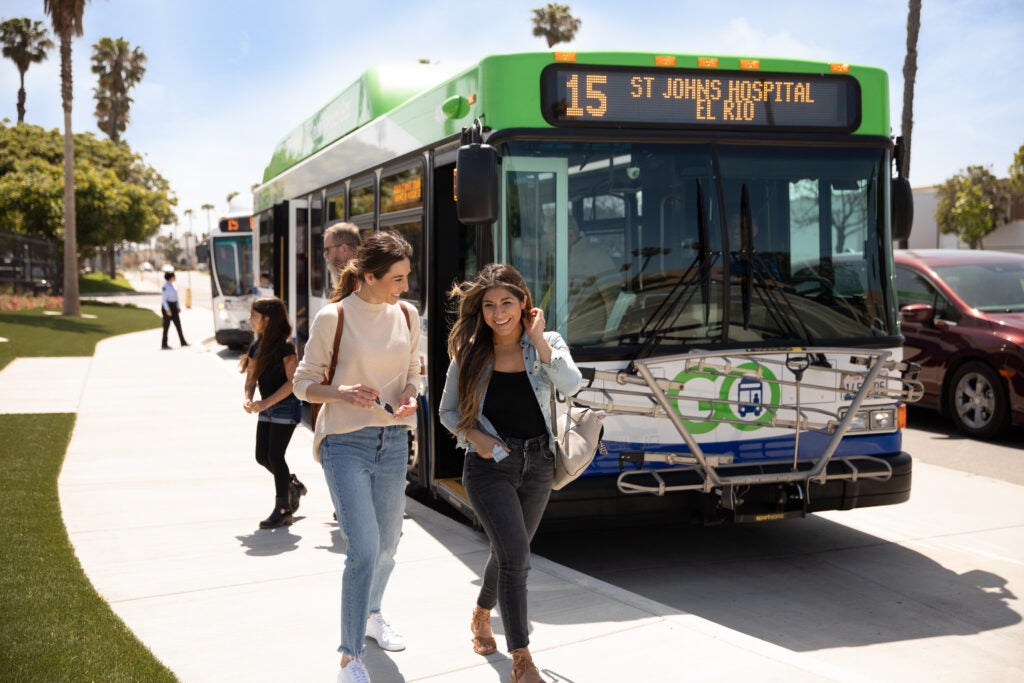 Review the revised schedules before changes start. Bus book available now on all buses and online.
Gold Coast Transit District (GCTD) will implement its biannual service changes on Sunday, July 9, 2023. Some weekday and weekend schedules will be affected, and some evening and late night trips will be discontinued due to low ridership. Please take a look at alternative services you can take for impacted trips here.
The following is a summary of the schedule adjustments:
Minor Weekday Adjustments to Routes: 4A, 16, 17, 21, 23
Schedule Modifications to Routes: 1A/1B
Schedule Modifications (Weekdays) to Route: 6
Discontinued Trips (Daily) Routes: 3, 5, 7
Discontinued Trips (Weekends) Route: 21
No Changes to Routes: 2, 4B, 8, 10, 11, 15, 19
Printed schedules, "Bus Books", are available on all buses, at the Customer Service Center, and various locations around the county. A digital bus book can be found online.
A bilingual information sheet summarizing the service changes is also available here. If you use trip planning Apps like the GOVCBUS app, schedule changes will appear by July 2nd.
Alternative service options include our newly launched, GO Now on Demand Service, a new rideshare service available in South Oxnard. The service is available to anyone 14 and older within the South Oxnard area GO Now service zone. The on demand service will provide short local trips for just $2.00. Download the TransLoc App to book your ride between the hours of 7 a.m. to 7 p.m. Monday to Friday.
For evening trips, Late Night Safe Rides is a shared ride, demand response service available to anyone over the age of 16 who requires transportation within the GCTD service area from 7 p.m. to 12:00 a.m. Reserve your ride 1 hour-1day before, daily up to 11:30 p.m. by calling (805) 485-2319.
For paying passengers, the use of prepaid or contactless fare payment to pay the fare is strongly encouraged. GCTD will continue to offer free rides to people going to vaccine appointments (by showing your appointment or vaccine card) as well as free rides for seniors over 75, college students and youth under 18 years old. Reduced fares (1/2 off) are available for seniors 65 and over. For more information on services, fares, reduced fare programs, please call GCTD at 805-487-4222, Monday-Friday, 8am-6pm, or visit our Fares page.


Service Changes Information Sheet - Bilingual