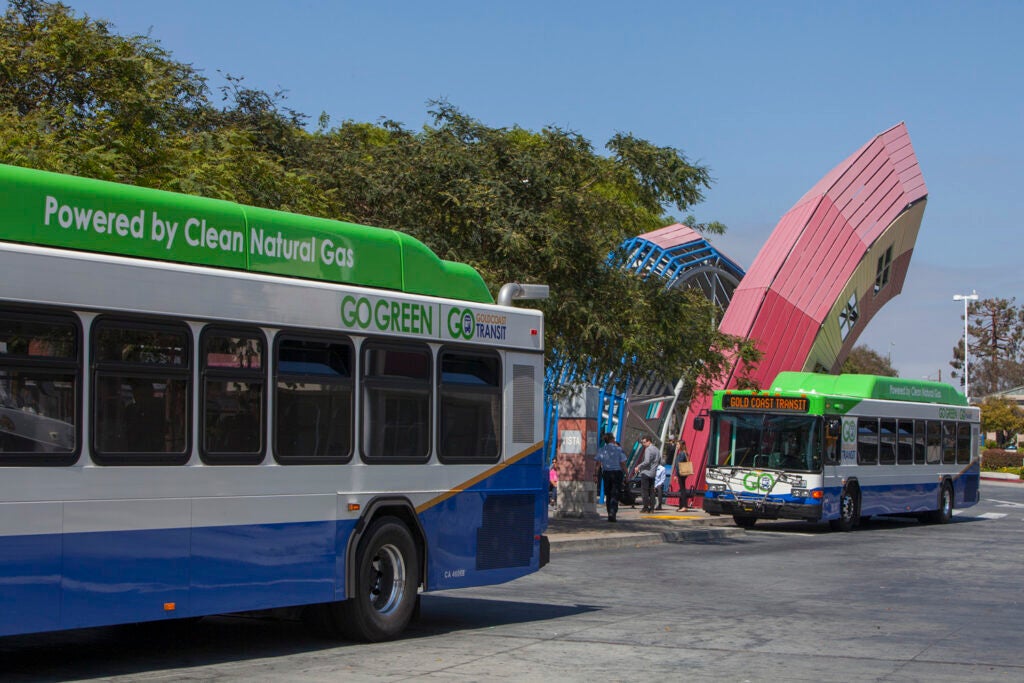 Increased Frequency, Better Service, Less Wait Times.
(Oxnard, CA) - Gold Coast Transit District (GCTD) will implement biannual service changes this Sunday, July 25th. Riders can expect to see positive improvements to bus service, including new, increased frequency on core routes and interlining routes to provide a one-seat ride, avoiding the need for transfers and reducing travel time.
Restoring service levels consistent with the agency's COVD-19 Recovery Plan will make travel easier for our riders, including those returning to the system. With more people receiving vaccinations, the plan is to increase bus service incrementally, adding it where it is needed most first.
The following routes have been improved to provide less waiting and faster travel time:
ROUTE 4B: NEW 20-minute frequency between noon and 5:00 pm on WEEKDAYS
ROUTE 11: Restored 30-minute frequency on WEEKDAYS
ROUTE 16: Restored early morning WEEKDAY trips. Four early morning trips will be restored for more opportunities to get between Ojai and Ventura.
ROUTE 17: Restored 30-minute frequency on WEEKDAYS
ROUTE 21: NEW 30-minute frequency ALL DAY on WEEKDAYS
Route 23: Restored 30-minute frequency on WEEKDAYS
The following Routes have minor schedule adjustments, 4A/4B, 6, 10, 11, 16, 17, 19, 21, 23. No changes to 1A/1B, 2, 3, 5, 7, 8, 15. Other improvements to the passenger experience include a newly designed website to make trip planning and purchasing mobile passes online easier. The website features an array of information covering all of GCTD fixed-route and flexible services including the new Late Night Safe Rides, which provides curb to curb on-demand service to the general public after 8pm, employment opportunities, and information on how to ride.
Printed schedules, "Bus Books", are now available on all buses, at the Customer Service Center, online, and various locations around the County. A bilingual information sheet summarizing all bus service changes is also available here. If you use trip planning Apps like the GOVCBUS app, schedule changes will appear by July 25th.
Reminder: Front-door boarding, full capacity, and fare collection resumed in May. Masks are still required when riding public transit. Please be sure to wear a mask on ALL GCTD buses. Masks are available on buses and at the Customer Service Center upon request.
Additionally, in an effort to help keep buses and flow of people moving, all passengers are strongly encouraged to use prepaid or contactless fare payment to pay the fare, by texting "TOKEN" to the number 41411 for a download link. GCTD will continue to offer free rides to people going to vaccine appointments (by showing your appointment or vaccine card) as well as free rides for seniors over 75, college students or young children under 45" tall. Reduced fares (1/2 off) are available for seniors 65 and up. For more information on services, fares, reduced fare programs, please call GCTD at 805-487-4222, Mon-Fri 8am-6pm or review our How to Ride section of our website.

Service Changes Information Sheet - Bilingual