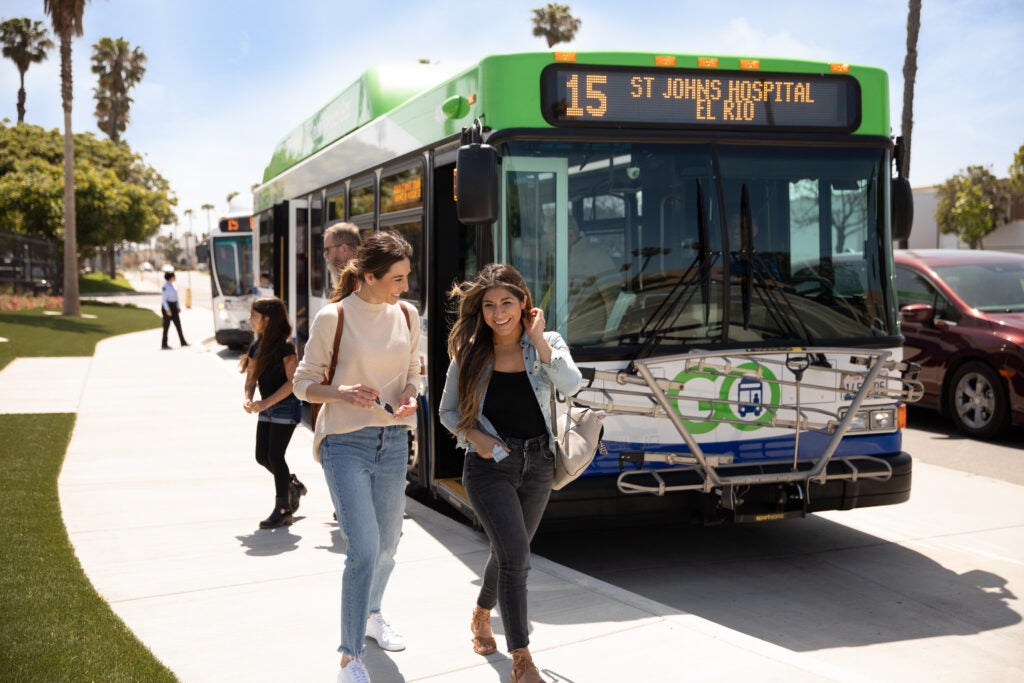 Review the revised schedules before changes start. Bus book available on all buses starting December 30th.
Gold Coast Transit District (GCTD) will implement its biannual service changes on Sunday, January 8, 2023. GCTD is making minor schedule adjustments on a number of weekday and weekend schedules. Minor schedule adjustments refer to moving a trip earlier or later by a few minutes to improve reliability, on-time performance, and connectivity. The span of service will remain the same, while also preserving in demand frequency during peak afternoon hours.
The following is a summary of the schedule adjustments:
Minor Weekday Adjustments to Routes: 1A/1B,4A/4B, 6, 11, 19
Minor Weekend Adjustments to Routes: 23
No Changes to Routes: 2, 3, 5, 7, 8, 10, 15, 16, 17, 21
Printed schedules, "Bus Books", are will be available on all buses starting Friday, December 30th, at the Customer Service Center, and various locations around the county. New schedules are available online now.  A bilingual information sheet summarizing the service changes is also available here. If you use trip planning Apps like the GOVCBUS app, schedule changes will appear by January 8th.
Additionally, in August, GCTD and all Ventura County transit operators launched a Youth Ride Free program, allowing all youth 18 years old and under to ride the bus for free, and older youth currently enrolled in high school.  ID's will not be required in most cases, but older students should be prepared to show an ID to verify eligibility.  GCTD provides free YOUTH ID's upon request for free.
For paying passengers, the use of prepaid or contactless fare payment to pay the fare is strongly encouraged. GCTD will continue to offer free rides to people going to vaccine appointments (by showing your appointment or vaccine card) as well as free rides for seniors over 75, college students or young children under 45" tall.  Reduced fares (1/2 off) are available for seniors 65 and up. For more information on services, fares, reduced fare programs, please call GCTD at 805-487-4222, Monday-Friday, 8am-6pm, or visit our Fares page.


Service Changes Information Sheet - Bilingual