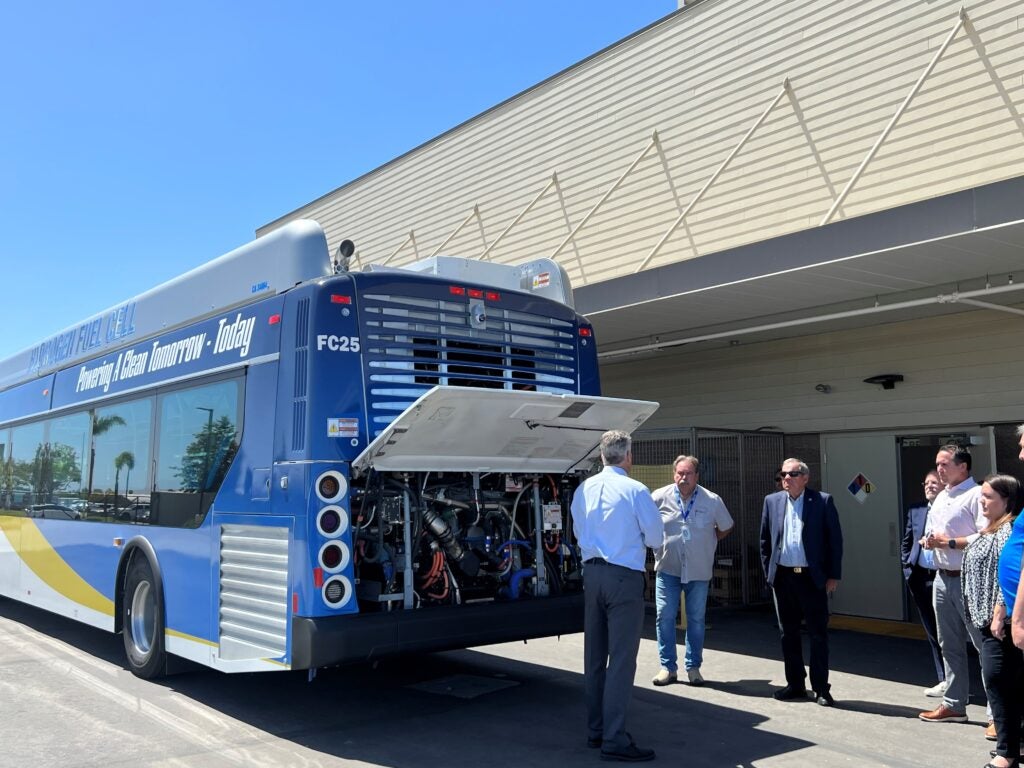 For Immediate Release: Thursday, September 22, 2022
(Oxnard, CA) - Gold Coast Transit District (GCTD) is hosting a Ventura County Clean Air Summit & Expo on Wednesday, October 12, 2022, at its operations and maintenance facility, 1901 Auto Center Drive, Oxnard. The industry leaders' Summit will be from 8:30 a.m. to 12:00 p.m., followed by a public Expo running from 1:00 p.m. to 4:00 p.m., that is free and open to the public.
GCTD is committed to clean air and fostering a healthier environment for Ventura County residents. This Clean Air Summit and Expo, supported in part by title sponsor Ventura County Transportation Commission (VCTC), connects key stakeholders and public and private sector experts who will address pressing topics in clean energy, climate action, hydrogen fuel cell technology, micro-mobility, and vehicle electrification. The morning will include speakers from the California Air Resources Board, U.S. Hydrogen Alliance, Ventura County Air Pollution Control District, and VCTC. Members of the public, who are interested in sustainable clean air transportation practices, are welcome to attend the free Expo and view demonstrations of electric vehicles, bicycles, and more.
Multiple vendors will be onsite to answer questions and provide information. "In August, we learned that GCTD was awarded a $12 million grant from the Federal Transit Administration to support us in purchasing hydrogen fuel cell electric buses, installing a new hydrogen fueling station, and developing a workforce development and training program," commented Vanessa Rauschenberger, General Manager of Gold Coast Transit District. "Hosting this first ever Summit and Expo is another step we're taking to ensure continued progress towards clean air transportation solutions and to continue to provide equitable and environmentally responsible public transportation in Ventura County."
VCTC Executive Director Martin Erickson said, "VCTC is committed to developing and implementing sustainable transportation solutions that reduce greenhouse gas emissions. Just in the past year, VCTC has led regional efforts intended to increase use of public transit, including the VCbuspass regional transit pass, and the College Ride and Youth Ride Free programs. Likewise, VCTC has undertaken regional planning initiatives such as our Comprehensive Transportation Plan (CTP), promoting regional ridesharing, and is a member agency of Metrolink."
To learn more about this event and RSVP, please visit the event page here.