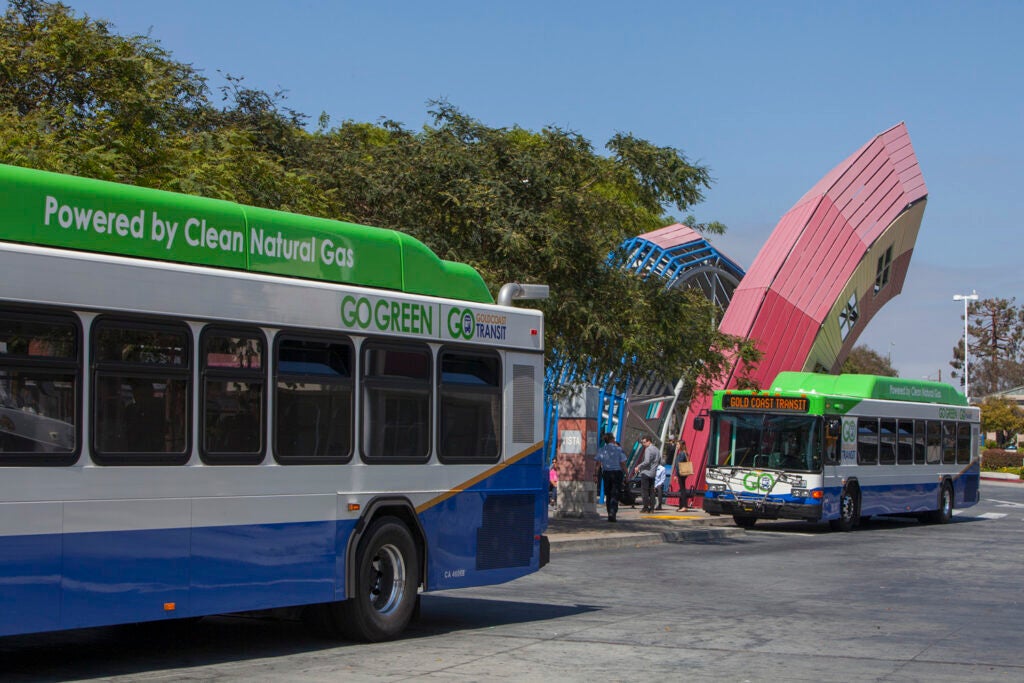 Three-Year Contract Offers Higher Wages, Increased Benefits, and Better Starting Pay for New Drivers
Gold Coast Transit District (GCTD), the largest public transit provider in Ventura County, and the Service Employees International Union (SEIU) Local 721 finalized a new three-year memorandum of understanding (MOU) for union-represented administrative staff, bus operators, and maintenance employees. The contract will offer higher wages, higher starting pay for new bus operators, and increased benefits.
GCTD has three bargaining units with SEIU Local 721 (Administrative Support Unit, Bus Operators Unit, and Mechanical Unit), which covers about 150 workers. After six months of negotiations, all parties reached a tentative agreement on January 10, 2022, and it was ratified by all voting members on January 26th. The Board of Directors unanimously approved the new contract at the February 2nd Board meeting.
ALL MOU's will include:
Annual Wage Increases: 3% in June 2021 (retroactive); 3.5% June 2022; 3% June 2023
GCTD Medical Benefit Contribution:  Increase up to 5% per each (2022, 2023, 2024)
Increased Tuition Reimbursement: $1,200 per fiscal year (up from $800)
Incentive for Attendance Bonus Amounts Increased
Specifically, the individual unit MOU's will include:
Bus Operator Unit: Starting Pay Increase to $21.75 (up from $19.87); ALL operators will get full-time benefits
Mechanical Unit: Increase allowances for tools and shoes. Additional uniforms provided
Administrative Unit: Bilingual Pay (Speaking and Writing) increase
"GCTD is grateful for the hard work and dedication of all our employees, especially those working the front lines, serving the community throughout this pandemic", said GCTD General Manager Steve Brown. "This new contract will allow us to better compensate our workforce for their service, and attract new employees with more competitive wages, enabling our agency to continue to provide the highest quality service to our passengers".
GCTD, like most other transit agencies, has been severely impacted by a national driver shortage since before the pandemic. The onset and spread of COVID-19 added an additional strain on an already difficult situation. Nonetheless, GCTD is maximizing its recruitment efforts by offering a $2,000 signing bonus and hosting job fairs with on-the-spot interviews to accelerate the application process.
The new contract will go into effect immediately, retroactive to June 27, 2021.