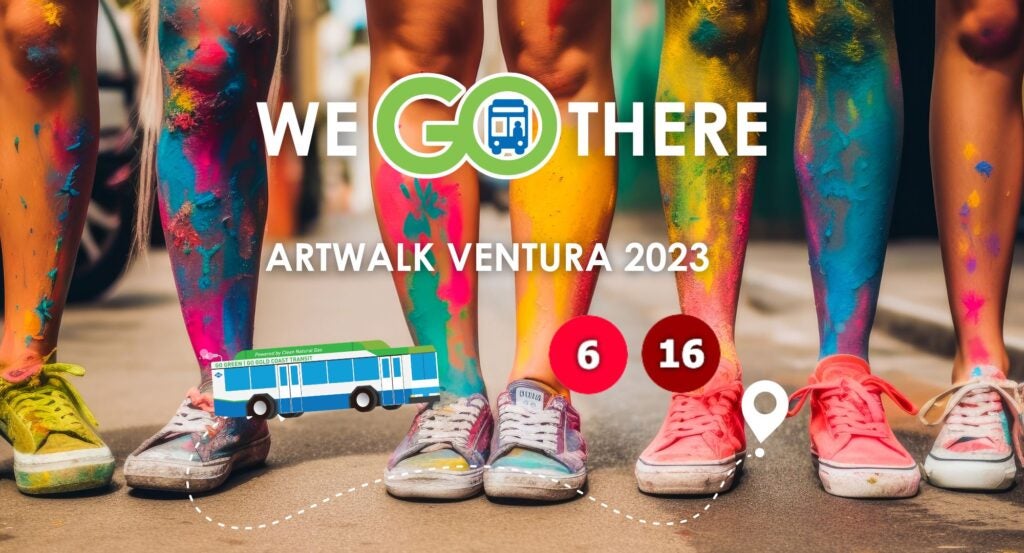 ArtWalk, Ventura's favorite arts event, returns better than ever! This family-friendly event Sept. 23-24 from 11 a.m. to 7 p.m. will feature local arts venues and creative collaboratives in businesses and other unique spaces.
Avoid the hassle of driving and parking, transportation will be provided FREE in the ArtWalk area by Gold Coast Transit. Take Route 6 or 16 to get to the ArtWalk.
Please note the reminders below as you make your plans to ensure the best experience:
Know Before You GO:
Location: Downtown Ventura and Ventura Avenue area
A map of the entire ArtWalk route will be available in various locations and online here.
Admission is FREE and open to the public! No tickets are needed.
Parking is limited but will be clearly marked.
You can receive up to four bus passes to ride GCTD around the ArtWalk Ventura. Scan the QR code below to access your FREE pass or click here!
You can plan your trip here.
For more information about the event, you can visit the Ventura ArtWalk website.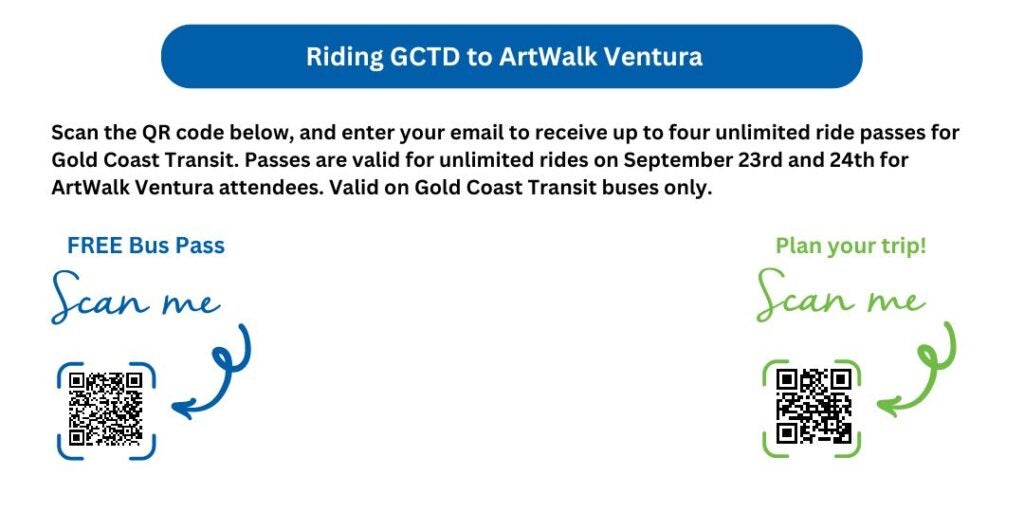 GCTD currently offers free rides to passengers over 75, college students (show college ID) and youth under 18 years old. Reduced fares (1/2 off) are available for seniors 65 and over. For paying passengers, the use of prepaid or contactless fare payment to pay the fare is strongly encouraged. For more information on services, fares, reduced fare programs, please call GCTD at 805-487-4222, Monday-Friday, 8am-6pm, or visit our Fares page.